Towel bars that are better by design
Beautifully designed and finished in Great Britain, the electric towel bar collection elevates bathrooms to a new level.
Beautiful. Practical. Safe.

The electric towel bar collection has been purposefully designed to complement all types of bathroom styles from contemporary to shabby-chic. Not only are they 50% more efficient, they are only 12V, which makes them extra safe for positioning anywhere in a bathroom.
50% more efficient
This exquisite electric towel bar collection is 50% more energy-efficient than traditional towel bars.

Unique self-regulating heating technology limits the maximum temperature which means that it maintains the ideal operating temperature with minimal energy use.
Choose your finish
There are six beautiful finishes to choose from which all come as standard. These include:
Brushed Brass
Diamond Polished Brass
Brushed Stainless
Diamond Polished
Matt Black
Matt White
Strength when you need it
With some single mounted towel bars they can droop over time. Not with this collection. The new and updated fixing method ensures the single mounted bars always remain level. In fact the fixing method is so strong that a single towel bar can hold 30kg!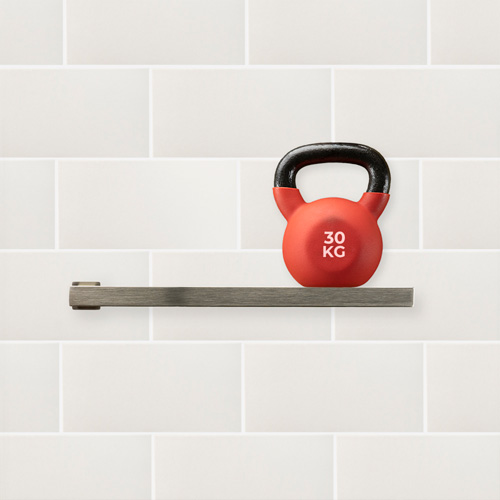 The floating finish
For multiple towel bar installation, our patented mounting system provides the ideal solution. It combines effortless levelling and alignment with cable management.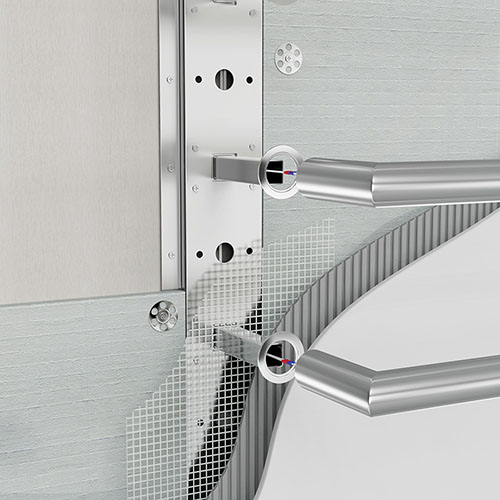 Control conveniently
Combine luxury with convenience by installing the Dual Control Thermostat. One thermostat to control two appliances such as your electric heated towel bars and your electric underfloor heating system. Sounds good, doesn't it.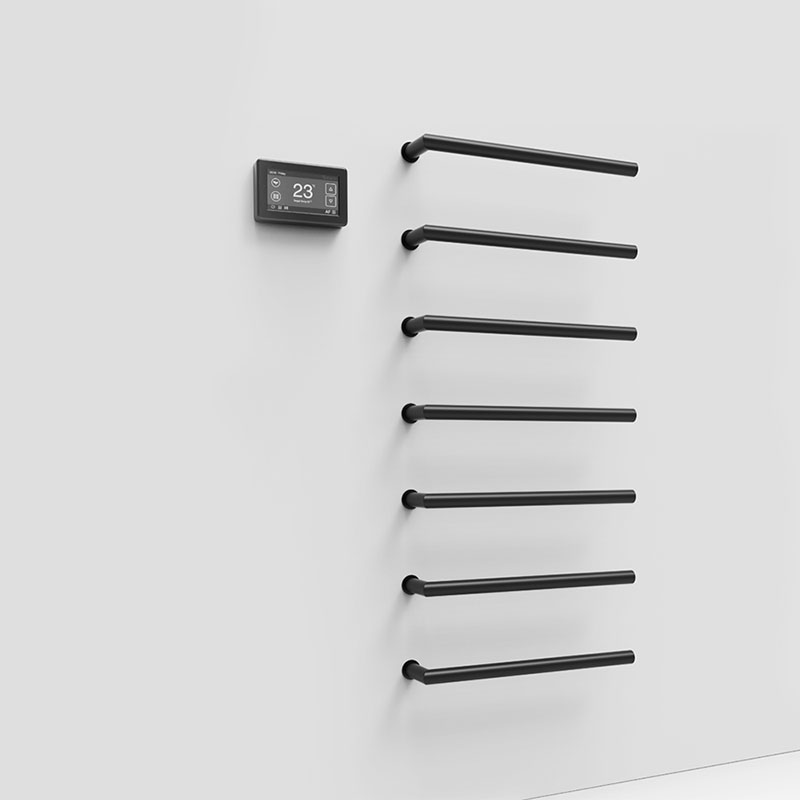 Your Towel Bar questions answered
If you have a question that needs an answer, our comprehensive FAQs page is packed full of them. However, we know that some questions are more complex than others so our team are always available to help.