Bathrooms By Design
ThermoSphere retailer
We want to improve people's homes, health and wellbeing with beautiful, affordable and expertly designed bathrooms, that will stand the test of the time. Read more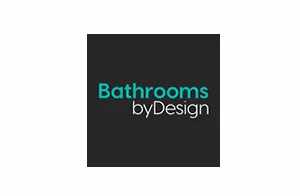 Products Sold:
Floor Heating: Foil, Mesh
Heating control: Programmable, Manual, Connected
Bathroom: Mirror Demisters, Towel Bars, Towel Rails
Accessories: Electrical, Insulation
About Company:
hrough our passion for design, innovative technology and professionalism, we have made the process of creating and buying a bathroom, simple and efficient. Over the last 12 years we have built partnerships with an ethical and responsible global supply chain of, like minded, partners that share our priorities of quality, beauty and value, to bring our customers the best products in the world, for the best possible price.
FROM THE FIRST MOMENT YOU SPEAK TO US, OR MESSAGE US, WE ARE PROUD OF THE EXPERIENCE YOU WILL ENJOY.
Whether in store, online or via our trade relationships, our highly trained team, backed up by our design software, app and supporting systems will be on hand to guide you on your journey to your new beautiful bathroom.
WE WILL PROVIDE YOU WITH A SINGLE POINT OF CONTACT, WHO WILL LOOK TO UNDERSTAND YOUR UNIQUE SITUATION AND REQUIREMENTS.
We will quickly create a design and continue to tailor it until it is something you will admire, then accurately order all of the parts and fittings that are required. We will assemble your order at our warehouse and efficiently deliver everything to you via our logistics network, exactly when you need it.
WE ARE HERE EVERY STEP OF THE WAY.
Should your installation team need assistance or you are unsure how to best care for your new bathroom, please reach out and we will be happy to help.
Together, we will create a beautiful bathroom at the best possible price, that will stand the test of time.