Eurotiles and Bathrooms
ThermoSphere retailer
We aim to be the best tile & bathroom showrooms in South East England. We have everything you need to create your perfect home. Read more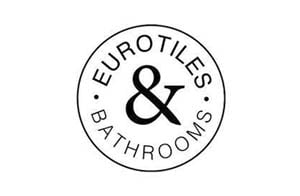 Products Sold:
Floor heating: Foil, Membrane, Mesh
Heating control: Connected, Programmable
Accessories: Electrical
About Company:
With over 30 years' experience in supplying the highest quality tiles for kitchens and bathrooms, as well as accessories, taps, showers and tiling tools, we have everything you need to create your perfect home.

Eurotiles & Bathrooms is the retail division of Euro Services Limited, a tile and sanitary ware distributor that has been in business since 1980.

Formerly known as Eurotiles & Stone, we launched a range of bathroom products to complement our tile range in early 2013 and changed our name to Eurotiles & Bathrooms to include our new product ranges.

Our tile & bathroom showrooms are located in Rustington and Twickenham. They all feature lots of room settings to inspire you in your own home.

One of the largest stockist of tiles and bathrooms in the south east, with an average of £2.5 million worth of stock One of the largest bathroom outlets in the south east with over 170 settings across our 6 showrooms Selling to public & trade Stockists of ceramic and porcelain wall and floor tiles, mosaics in ceramic, glass, stone and metal.