MP Moran & Sons Ltd
ThermoSphere retailer
MP Moran is a family run business supplying Building and Plumbing products. Read more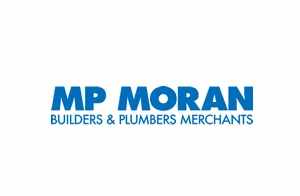 Products Sold:
Floor Heating: Membrane, Mesh
Heating control: Programmable, Manual, Connected
Bathroom: Mirror Demisters
Room Heating: Glass Panel Heaters, Convector Heaters, Electric Oil Filled Radiators
Accessories: Electrical, Insulation
About Company:
The first branch was opened by Michael Moran in 1976 on Kilburn High Road. Through his own experience he saw that it was difficult to purchase all his building material needs under one roof so he decided to open a builders merchants that would offer a one stop shop for all building products.
Over the last 45 years 'MP Morans' have become a name associated with supplying quality and reliability to the building trade in and around the London area. Since 1976 MP Morans have gained a reputation of quality and have been able to expand by opening another 4 branches around London and Hertfordshire.
Developing our business for the future is vitally important, as we want to maintain and grow a strong market presence, by making sure, that we continue to offer our customers what they need through a diverse product range and being able to buy both in store and online. We work hard to ensure our range of products is everything a builder or home owner needs from foundations to finishing. We pride ourselves on our experienced staff and wide variety of products and in store services we have on offer:
In store services to support your building tasks
Timber and sheet material cutting
Brick matching
Moulding matching
Key and glass cutting
Paint scanning and mixing
Kitchen and Bathroom showrooms and design
Skip Hire
We believe that building long lasting relationships with both customers and staff is the backbone of our success. This can be reflected in the length of time our employees are in service to us, with 35% of staff members staying with the company for five years or more, with our longest serving member being with us for a remarkable 42 years. Along with building lasting relationships with our customers over the years, we also feel that our staff develop an immense amount of product knowledge after working within the company for so long, which we feel is a vital to ensure our customers return.