Padstone
ThermoSphere retailer
Providing quality natural stone tiles to the construction trade and general public since 2006 in Rye, East Sussex and the surrounding area. We now also offer porcelain and ceramic tiles. Read more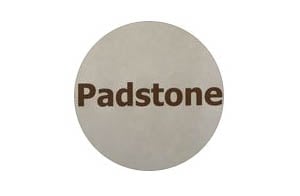 Products Sold:
Floor heating: Mesh, Membrane, Foil
Heating control: Programmable, SmartHome
Room heating: Oil filled, Glass panel heater
Bathroom: Towel Bars
About Company:
Their range of stone and porcelain tiles have been selected to create inspirational room designs, traditional or contemporary, unique in colour and pattern.

Padstone aims to provide a reliable, friendly service based on practical knowledge and a passion for tiling. They offer an experienced fitting service and have extensive knowledge in preparation and fitting products that will ensure you have the best materials for your project.

Their showroom is situated 2 minutes from Rye with it's entrance opposite the Camber turnoff on the A259 and they're are located with Salts Farm Shop, Beryl's Café, Garden Gems Garden Centre and The Salon at Salts Farm.

You will find sales staff and tile fitters who will assist you through the whole tile selection process.