West One Bathrooms
ThermoSphere retailer
Long regarded as Europe's most illustrious and innovative supplier of bespoke luxury bathrooms, West One Bathrooms Ltd offers an industry renowned tailored sales and design service providing an end-to-end solution. Read more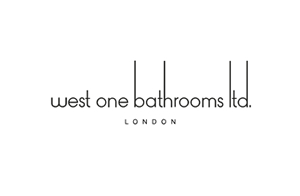 Products Sold:
Floor Heating: Membrane, Mesh
Heating control: Programmable, Manual, Connected
Bathroom: Mirror Demisters, Towel Bars
Accessories: Adhesives, Electrical, Fixings, Insulation, Waterproofing
About Company:
Established in London 1978, West One Bathrooms' remains family run and our experience in the industry allows for outstanding guidance and sourcing for the most beautiful bathrooms worldwide.
Bathroom Inspiration
An unequalled selection of the world's leading bathroom brands. Our portfolio extends to more than 750 global brands and covers thousands of products across the spectrum from the most exclusive and unique, to affordable and high-quality essentials.
We keep a keen eye on the latest design trends from leading international manufacturers, and a constant supply of new and exciting ranges are continually introduced into our eight showrooms across London and the South East of England.