Sydenhams
ThermoSphere retailer
Sydenhams is an independent company with a long tradition of supplying timber and building materials throughout Hampshire, Wiltshire, Dorset, Oxfordshire, Avon and the Isle of Wight. Founded in Poole in 1874 on a site where timber is still imported today. Read more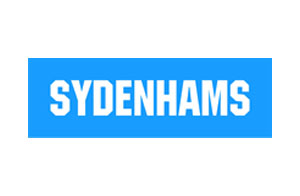 About Company:
Sydenhams were founded in 1874 by James Thomas Sydenham in Poole, Dorset, where their Timber is still imported today! They've a long tradition of supplying Timber & Building Materials throughout the Central South West region of England.
In the 1920's J. T. Sydenham & Co was acquired by John Sherborne and the business has remained in the family for over 100 years, now in the hands of our Joint Chairmen and brothers; James & Charles Sherborne.

In 1999, with the acquisition of associated companies, J. T. Sydenham & Co was renamed to Sydenhams Ltd to form the current family-owned Independent Timber & Builders Merchants.

The business has continued to grow and can supply all your building & DIY needs through its network of 32 branches. In addition to Timber and Building Materials, we also have a number of specialist businesses.

Ranging from the design and manufacture of I-beams, Easi-joists, roof trusses through to kitchen, bathroom and flooring showrooms. These not only offer a full planning service, but also showcase some of the latest displays and designs in the market.

Whatever you're interested in, their experienced and friendly staff are ready to advise you on anything from small DIY projects to complete self-build developments.