When you need reliability, fit ThermoSphere Ultimate® heating cable
The only underfloor heating cable to combine TwistedTwin cable, and in-line joint technology.
When installing electric underfloor heating, you hope never to go back. ThermoSphere Ultimate® is quick and easy to install, plus it's the most reliable underfloor heating cable on the market. That's because ThermoSphere Ultimate combines a TwistedTwin cable, and in-line joint technology. This removes the risk of damaging the cable during installation, as cutting into the membrane and substrate is no longer required.
When you need reliability, fit ThermoSphere Ultimate. You'll never go back.
For total peace of mind
With guaranteed reliability there's little to no chance of the cable failing when installed correctly. We're so confident about this that should the underfloor heating system fail in the first twelve months of installation because of a manufacturing fault, we will not only replace the system, we'll also replace the floor covering too.* So, sit back and relax because we've got you covered.
*Available after warranty registration
Have a question? Talk to the team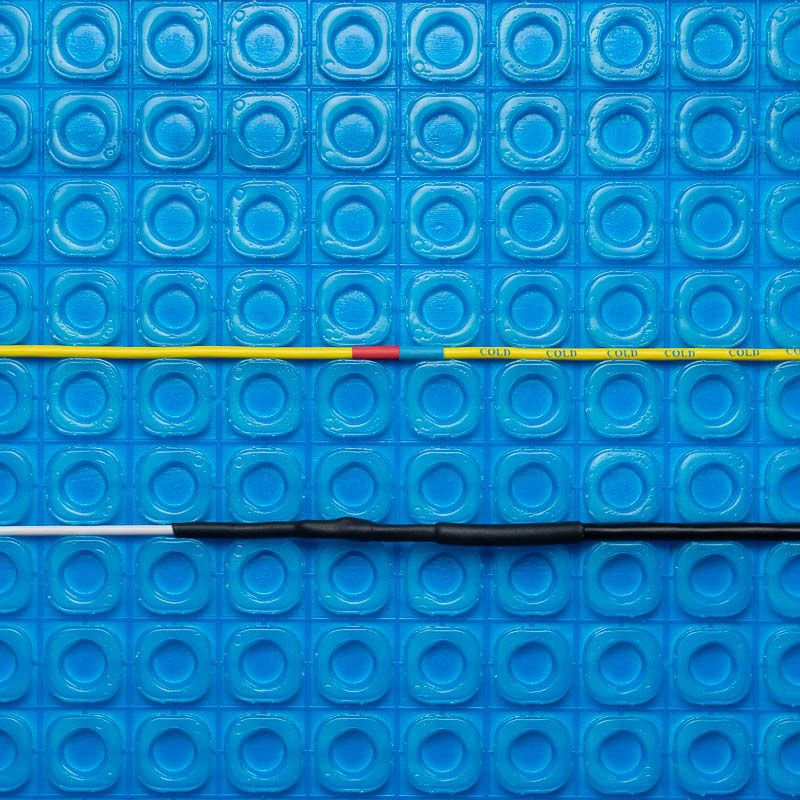 Speed up installation and reduce risk
Unlike most electric heating cables, there's no bulky hot/cold joint that needs cutting into the floor. This transforms installation into a one-step process, making it faster and easier while significantly reducing any chance of accidently damaging the cold tail joint during installation. No cutting also means the membrane's waterproofing layer stays intact.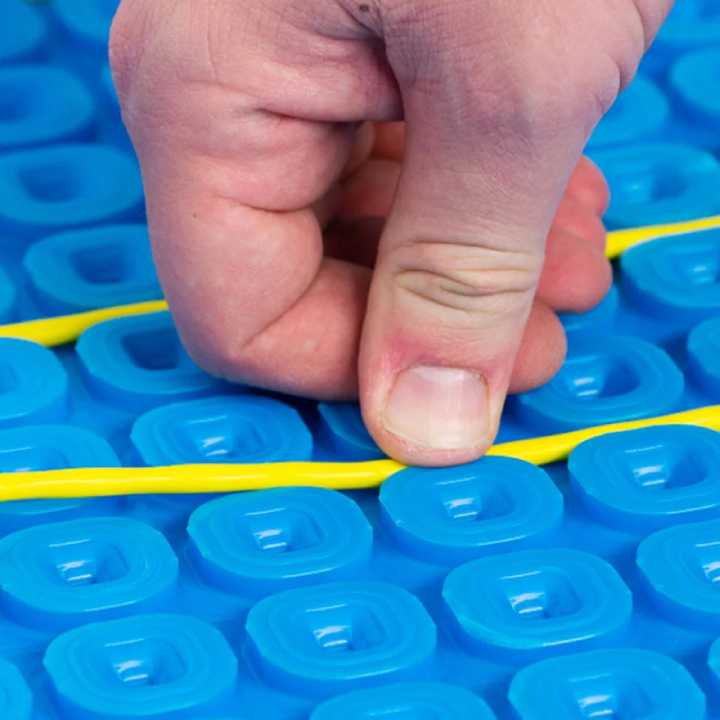 Use it with any membrane mat
ThermoSphere Ultimate is compatible with all decoupling membrane mats. This means you can use your preferred brand of decoupling mat with the easiest to install and most reliable heating cable.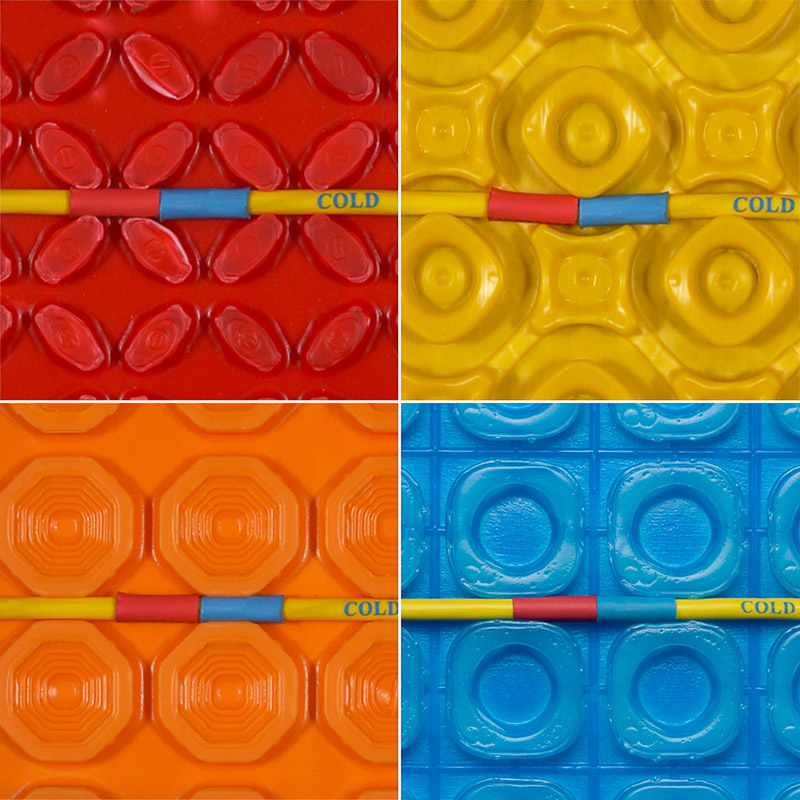 Take advantage of in-line joint and TwistedTwin technology
ThermoSphere Ultimate is the ONLY heating cable to combine in-line joint technology with TwistedTwin cable construction. This makes it the most robust 'in-line joint' heating cable you can use – giving quick quality workmanship for your customers.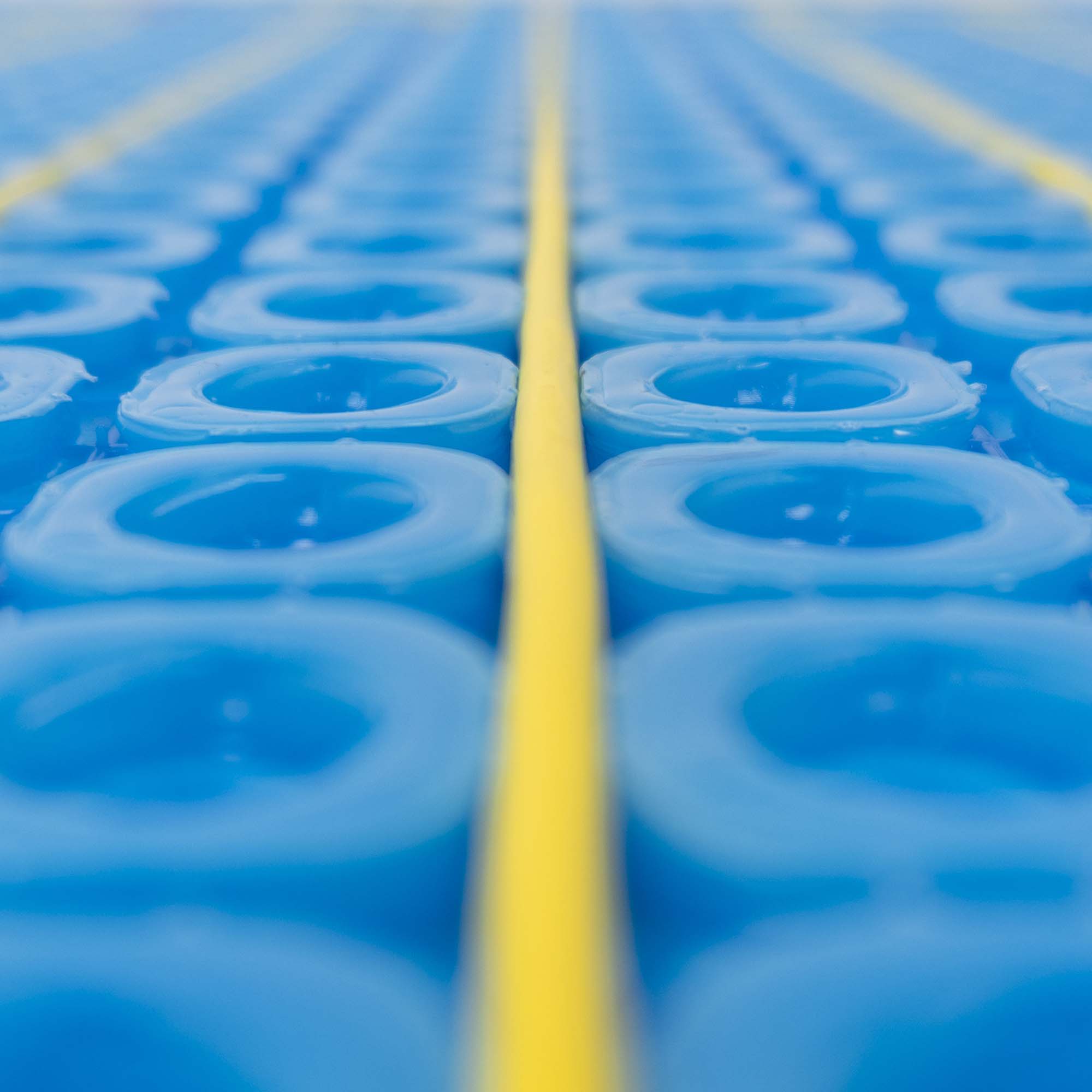 A cable for every project
We've introduced four new cable sizes into the ThermoSphere Ultimate range. You can choose from a wider range of cable sizes: 42m, 55m, 90m and 175m. These new sizes give installers more options to ensure they can install the perfect heated area without needing to use multiple cables.
Installers: 5 Reasons to choose NEW first-of-its-kind in-line joint and TwistedTwin heating cable from ThermoSphere
Our new ThermoSphere Ultimate heating cable brings many benefits to installers and homeowners. With a cable for every project, find out how it can help make installation quicker, easier and give a quality finish for your customers.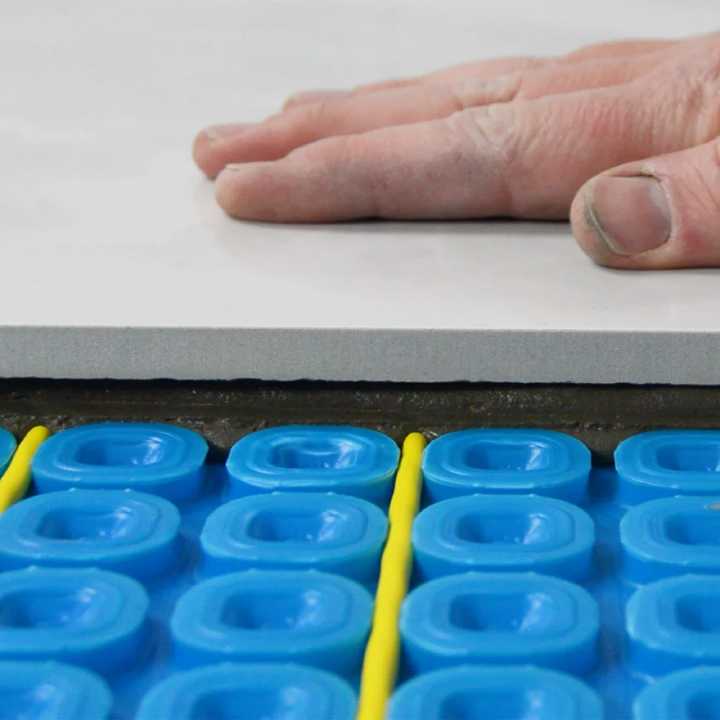 Your
ThermoSphere Ultimate

® questions answered

We know that some questions are more complex than others, so our team is always available to help.