Elegant, efficient and eye-catching
A practical and beautiful range of electric towel rails when hydronic rails are not an option.
The electric towel rail collection contains a stunning range of towel rail designs so it's easy to find the perfect match for any style of bathroom. They are a convenient option if there is no plumbing in place for a hydronic rail. The dry electric element heats up quickly and can be controlled independently from the central heating providing warm towels all year round.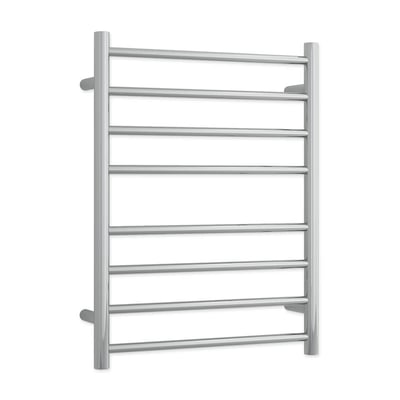 Fast response time
The electric towel rail collection has outputs ranging from 65W to 83W. Combine this with the fast response heating means you only have your towel rail on when you need it.
Match your design
All stocked towel rails are finished as polished steel. However, if you are looking for a towel rail to match your brassware, our special finishes service can do just that. This service is offered for a quantity of 50 and above.
For your peace of mind
With the range of electric towel rails, not only do you get an impressive build quality and finish, everything is backed by a comprehensive 5 year warranty.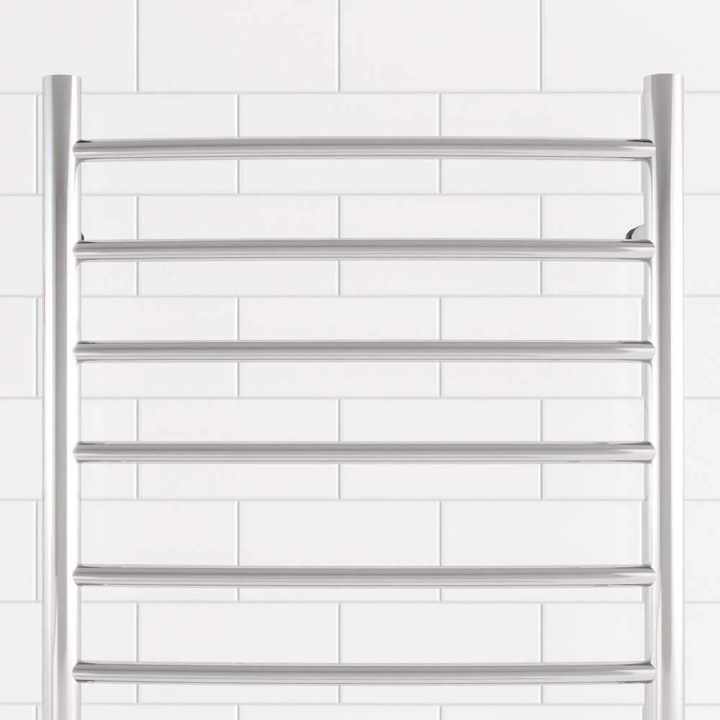 Control easily
By installing a Dual Control Thermostat you can use one thermostat to control two appliances such as your electric towel rail and your electric underfloor heating system.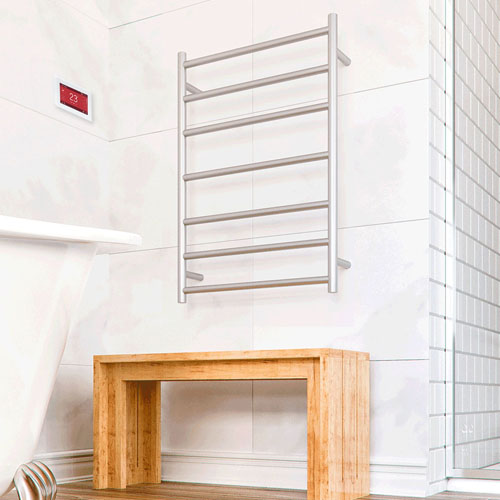 Your Towel Rail questions answered
If you have a question that needs an answer, our comprehensive FAQs page is packed full of them. However, we know that some questions are more complex than others so our team are always available to help.