Beyond Retail Ltd
ThermoSphere retailer
20,000 product lines across bathrooms, kitchens and heating. Beyond Retail began life in 2011 selling bathroom and kitchen taps online. Now, over 8 million people visit our 3 online retail brands each year. Read more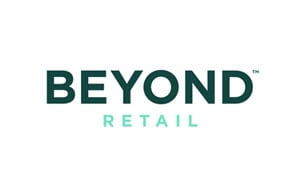 Products Sold:
Floor heating: Mesh, Screed
Heating control: Manual, Programmable
Bathroom: Towel Bars, Towel Rails
Accessories: Electrical, Fixings, Insulation, Waterproofing
About Company:
We now offer over 20,000 items from 50 manufacturers and brands across bathrooms, kitchens, heating and lighting. A growing portfolio of own-brand products allows us to cater for the cost-conscious customer. Our team has grown substantially, but has always retained a healthy mix of traditional showroom retail experience to underpin our forward-looking and thinking data-driven mindset. This mix of old versus new gives us the very best insight into our customers, and ultimately means we are well-positioned to continue our journey towards becoming the go-to destination for shoppers in our categories.

We aim to provide a shopping experience more akin to the expert service of a top class showroom, yet from the comfort and convenience of home. Sales advice should be insightful, useful, accurate, and timely. Product information should be comprehensive in order to reduce uncertainty and abandonment. Delivery should be convenient and fast. Price should be competitive, with reduced prices made possible by technological efficiencies, automation, and purchasing power.

We're not selling anything that hasn't been sold before, or isn't being sold elsewhere. We haven't invented the wheel, but we can certainly improve upon it. The internet has radically changed the sector we operate in, and whilst it is a highly competitive one, there's plenty of mediocrity. And who wants mediocrity?